Blissco Dance Celebration
Info
Datum:
Sat 02/06 21:30

to

Sun 03/06 00:30
Sat 16/06 21:30

to

Sun 17/06 00:30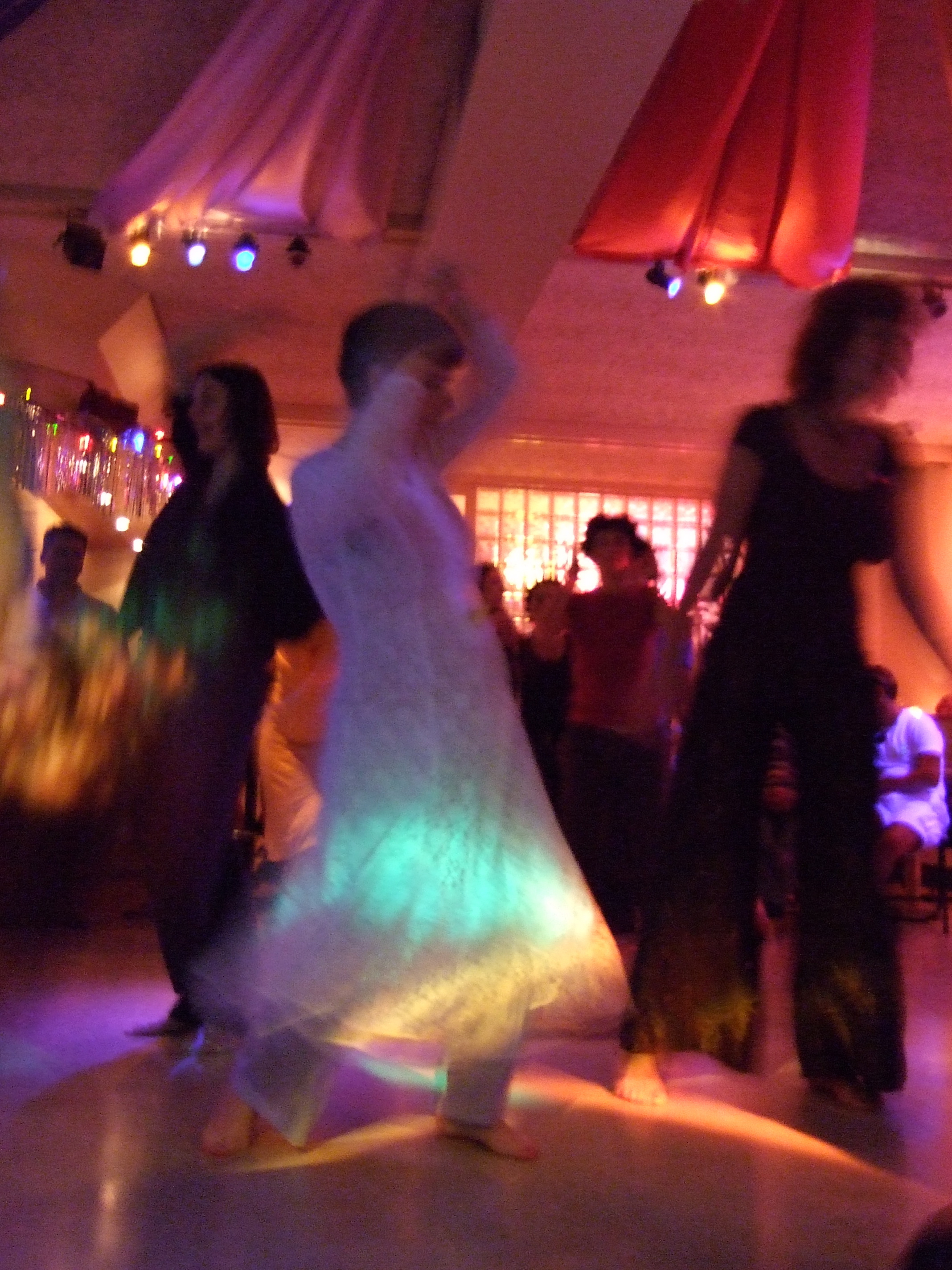 "When I say Celebrate, you think one has to be happy. How can one celebrate when one is sad? I am not saying that one has to be happy to celebrate. Celebration is gratefulness for whatsoever life gives to you. Whatsoever existence gives to you ~ celebration is a gratitude; it is gratefulness." Osho
We zijn de 1e en de 3e zaterdagavond van de maand open. Voorafgaand aan de Blissco Dance Celebration is er een wisselende dansmeditatie. 
Je bent van harte welkom om jezelf en anderen te ontmoeten in een open, vrije en ongedwongen sfeer, waarin je je hart kunt openen en waar respectvol met elkaar wordt omgegaan. Een avond om heerlijk te swingen, springen, de ander te ontmoeten en het leven te vieren.
Wajid is rookvrij en je wordt verzocht je schoenen achter te laten bij de garderobe voordat je de dansruimte betreedt.
Lid zijn is noodzakelijk (inschrijven is geheel vrijblijvend).
Wajid heeft voor de zaterdagavond na 21.30, vanwege verkoop van drank, een gemeentelijke vergunning nodig. Dat brengt met zich mee dat we verplicht zijn alleen bezoekers toe te laten die 'lid' zijn.
Er zijn geen kosten of andere financiële verplichtingen verbonden aan (het aanvragen van) je lidmaatschap.
Lidmaatschap verplicht je tot niets t.a.v. de ons inspirerende spirituele achtergrond; je bent en blijft daarin volkomen vrij.
De voor Wajid bestemde gegevens worden niet aan derden verstrekt.
Lidmaatschap voor deelname aan andere activiteiten van Wajid is niet nodig.
Aanvraag lidmaatschap:
Vul daartoe het aanvraagformulier in dat je bij binnenkomst in de entree van Wajid aangeboden wordt. Ter plekke maken we een fotootje van je.
Je kunt je aanvraag ook via de website doen. Aanmelden.